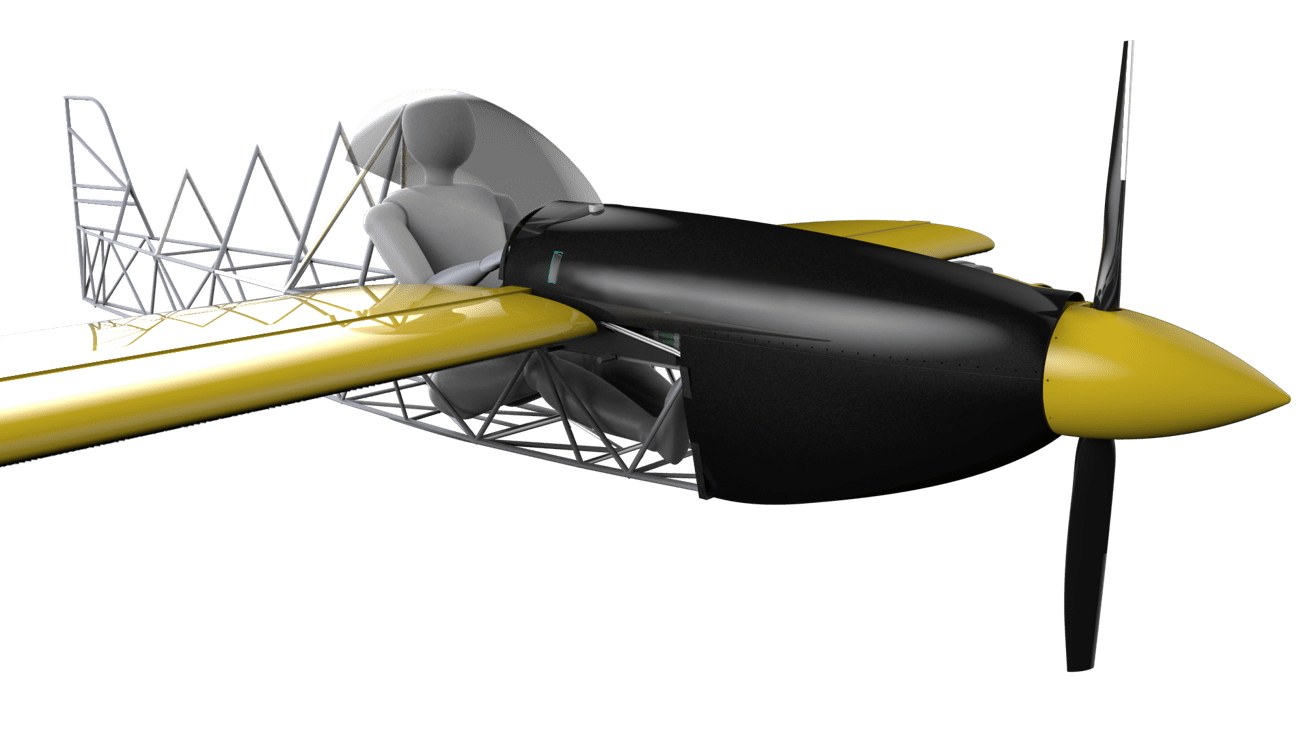 Our race plane: the Cassutt 111M
In late 2020 we bought the Cassutt 111M, very successful aircraft in the Air Race 1 series. The design dates back to 1954 (Cassutt Special), and has ever since been commercialised as a kit airplane. Among customers are found Formula 1 air racing enthusiasts who perform well in a workshop, run on a low budget (<35,000$) and have time to spare (building the whole kit is estimated to be 800 hours in average). Despite its very simple design (welded steel tubes for the fuselage, glued wooden wing structure, and fabric), the Cassutt can sustain +/-12 G's accelerations, and has almost always appeared on Air Race 1 podiums. This design simplicity combined with its unique performance made it a straight-forward choice for us.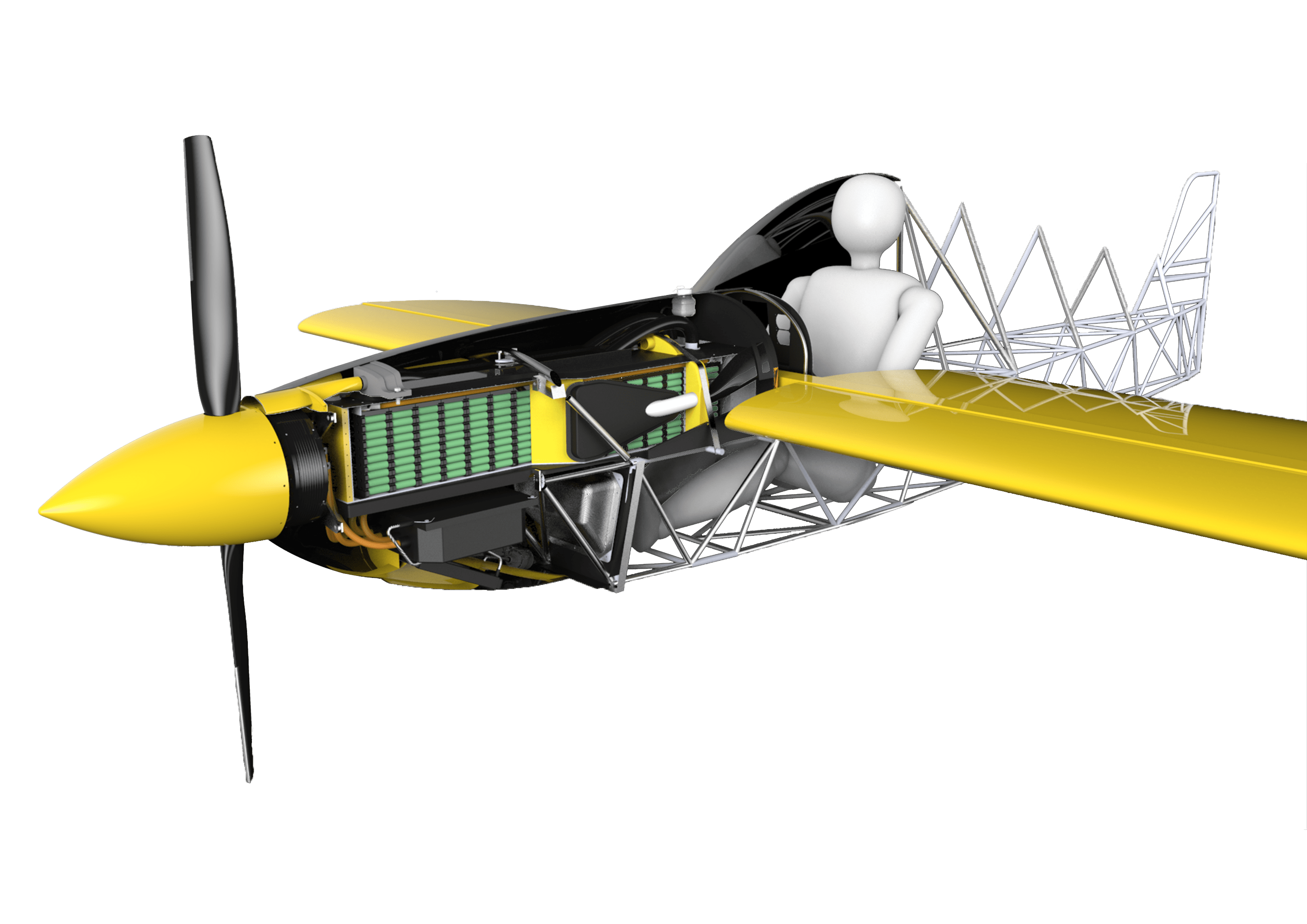 All electric
We are confident that the conversion work will give us even better performance than on the initial thermal engine design, thanks to a stronger power output (170 kW peak power (228 hp), against 100 hp on the initial Continental engine), and better aerodynamics due to smaller cooling air intakes. With a maximum weight of 407 kg, we will reach speeds of up to 400 kph, faster than any existing electric aircraft today! The robust Li-Ion battery cells that we selected to assemble our battery pack, the state-of-the-art Battery Management System, as well as the in-house specifically designed battery casing and firewall ensure maximum safety for Rein Inge Hoff, our race pilot.
Our design philosophy
The conversion into an electric aircraft is just finished. We kept the rear part of the fuselage and the wings untouched: our focus is on the powertrain. Sticking to the Cassutt philosophy, we decided to keep our redesign as simple as possible. Our goal at the Nordic Air Racing Team was to build a strong base in 2021, in order to ensure that we can both race in 2022 and finish all our races safely. To maintain performance while de-risking our test programm, we mostly chose commercially available and well tested components.
Gallery from the first flight of an electric race plane!